Email Marketing Service in Oman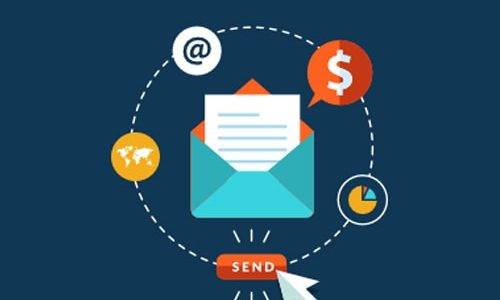 Email Marketing is an extremely effective tool to be continually connect and engage with clients. We help you spread the word and share products and services, offers, updates, news relevant, investment opportunities and so much more with potential and new clients.
Personalized marketing content
Categorize your customers into different lists and connect with them with personalized content for higher response rate.
Branding for Targeted audience
Engage in branding activities with mails that has relevant subject lines and brilliantly curated content and irresistible offers.
Build better customer relationship
Emails are perfect for inform your audience on what's happening with your business, and how they can get involved and take advantage of its offers.
Convenient to use
Everyone uses email. It's easy and non-messy, both for the businesses and customers. It gives them the option to opt out if they are no longer interested and for business, the silent presence through automated marketing.
Tangible metrics
Measure how many opened your mails and match it with your sales metrics.
Ready to get a best solution for your business?
Give us a call or drop by anytime, we endeavour to answer all enquiries within 24 hours on business days. We will be happy to answer your questions.
Netlink was started by a team of tech-savvy individuals with a passion for marketing and internet-driven solutions. We offer digital solutions that are comprehensive in terms of client needs and multi-dimensional in terms of results and customer reach.
Read More
Net Link International Trading, Building number 604, Room number 608 Muscat, Oman