Netlink – Authorised Partner in Oman
The Best ERP Solution for Any Business
Wide Applicability Across Industries | Seamless Integration with Third-party Software and Hardware.
ACCU360 is a fully integrated and robust ERP solution designed for both small and large businesses. It offers a wide range of departmental solutions, spanning from accounting to manufacturing and from stock intake to stock output processes and so much more.
Real-time access to financial data & accounting functions
built-in libraries enable smooth communication with external applications
easy customization with ACCU360's rapid development model
streamline supply chain management
Scale faster with integrated business processes
Accu360 is suitable for start-ups, SMEs, agencies, big and small enterprises. Designed to address the unique needs of diverse industries and it provides access to all the essential modules of your business from one centralized platform.

Finance
Gain full control over financials, reports, analytics, budget forecasting, graphs, and revenue projections with access to precise and up-to-date data in real-time.

Purchase
Monitor the entire purchase process, from requisition to the fulfillment of sales orders or pending purchase orders.

Sales
Accurately predict and plan your sales based on your outgoing inventory.

Inventory
Gain a comprehensive overview of inventory, warehouse operations, and production facilities from a centralized platform.

CRM
uninterrupted data flow from the initial lead stage to opportunities, sales orders, fulfillment, renewals, upsells, cross-sells, and support.

Support
Enhance the tracking process from pre-sales to post-sales and optimize response time using automated assignment support modules.

Manufacturing
Efficiently manage every step of the manufacturing processes to ensure high-quality production with minimal human intervention.

HRM
Effectively handle employee-related tasks such as managing employee information, attendance records, leave management, schedules, training, payroll, employee self-service, employee benefits and more.

Supply chain
Effortlessly track incoming stock to your location, including accepted and rejected items. Generate detailed reports with access to the source documents of outgoing stock and generate order commendations.
ERP For retailers in Oman
Easily Manage Your Retail Stores with Centralized Control
ACCU360 offers a comprehensive solution tailored for retail businesses of all sizes, addressing their unique challenges. Seamlessly integrate your POS hardware and schemes to streamline operations and maximize efficiency.
Create & assign criteria based schemes simultaneously across multiple stores
Design customer loyalty plans and offer campaigns aligned to your policy, send and manage notifications
Maintain and manage multiple price list to provide personalized pricing and improved service for customers
Choose the solutions that your business
needs and subscribe for a license
call us now get your license
Accu360 - 100% Data Privacy
Protects Business Information | Adheres to Regulatory Requirements| | Robust Encryption Techniques
ERP platforms store critical business data, including financial information, customer data, and operational details. Accu 360 ensures absolute data protection to your sensitive information and safeguards your business operations from unwarranted cyber breaches. Robust encryption techniques are implemented to protect data during transmission and storage, ensuring confidentiality and integrity and ensure customer satisfaction and protection. 


At first we were a little sceptic about this whole financial automation situation using ERP tools because of our prior experience with SAP B1. We used it for almost 2 to 3 years and somehow found the user interface somewhat difficult to manage. But after coming across ACCU360 ERP my whole perception of the ordeal was changed. The ACCU360 enterprise edition not only is user friendly but also gives me 24*7 access to my accounts. It helps me to monitor & manage my finances very easily and the cloud version makes everything a piece of cake. ACCU360 has made me able to extend our franchise by 14 new branches without investing a cent for the IT infrastructure.
Get started with your Accu360 experience today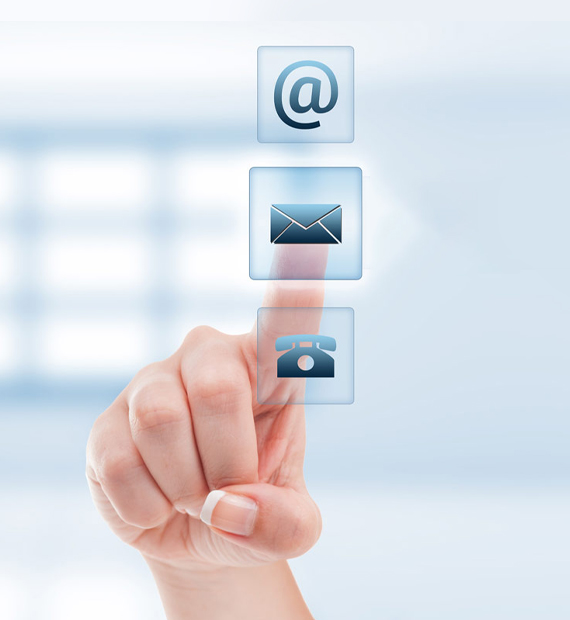 Netlink was started by a team of tech-savvy individuals with a passion for marketing and internet-driven solutions. We offer digital solutions that are comprehensive in terms of client needs and multi-dimensional in terms of results and customer reach.
Read More
Net Link International Trading, Building number 604, Room number 608 Muscat, Oman