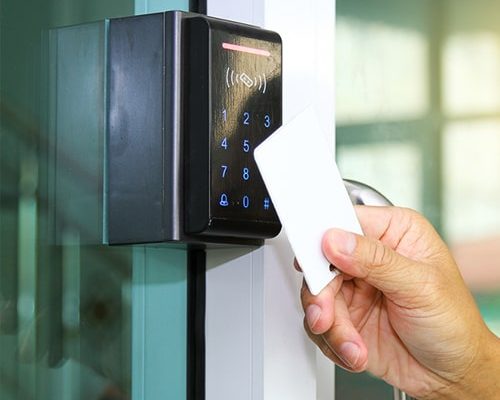 Effective access control systems are an indispensable part of every business. We offer state-of-the-art systems to control customer, visitor, and employee access for protecting any type and size of commercial or residential building. Additionally, we can manage your access control system These services include the addition and removal of authorized personnel from the system and tracking access logs.
System options include:
Biometric and fingerprint readers
Keycard, and fob readers
Keypads
Remote access control via smartphones
Gates
Ready to get a best solution for your business?
Give us a call or drop by anytime, we endeavour to answer all enquiries within 24 hours on business days. We will be happy to answer your questions.
Netlink was started by a team of tech-savvy individuals with a passion for marketing and internet-driven solutions. We offer digital solutions that are comprehensive in terms of client needs and multi-dimensional in terms of results and customer reach.
Read More
Net Link International Trading, Building number 604, Room number 608 Muscat, Oman